Cappuccino Beige

Black Coffee

Green Oasis

Gallante Grey

White Clear Coat

Mama non mama Blue

Provocateur Black

Giulietta Green

Diva Pink

Anita Yellow





Carefree rides.
Comfortable, easy to use and suitable for any situation: these words are enough to describe Allure Lady, the Via Veneto bicycle that will get you around town with no worries.
Available in the women's version without gears or with 6-speeds in a wide range of colours.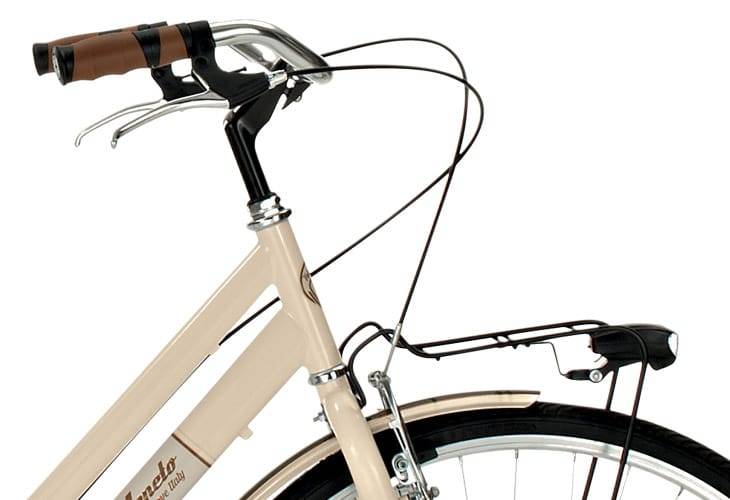 Technical features
Allure Lady
VV603L - Single speed
VV605L - Six speed
Frame Aluminium
Fork Steel
Rear derailleur Shimano TY21 6V (6 speed)
Freewheel Shimano TY21 6V (6 speed)
Brakes V-brake aluminium
Wheels 700x35C aluminium
Bottom bracket Cassette, Cartridge
Crankset Anodized aluminium
Accessories Mudguards, Crankcase, Grips, Headlight, Rear Rack (6 speed)
It has an extra edge because...

It has an extra edge because...

It's available without gears or with 6 speeds
If you need information, would like to become an official Via Veneto dealer or simply want to tell us about your cycling adventures, contact us by completing the form.
Thank you, your message has been sent
Sorry, but an error has occurred. Try to reload the page and fill in the form, if the problem persist write to us at info@bicicletteviaveneto.com.