Between yesterday and tomorrow
Via Veneto bicycles are synonymous with harmony and simplicity, the perfect combination of technology and retro style, the ideal blend of yesterday and tomorrow.
Via Veneto is the bicycle in its essence, the road companion with which we can travel the roads of the future together, without forgetting who we were.
Bicycle two light wheels two round thoughts full of light
to understand the road and know where it leads.
Bicycle two thin wheels two round ideas full of wind
to think of downhill rides and experience the joy and fear.
Bicycle two light wheels two round words full of celebration
to talk to the world and know how much is left of it.
Via Veneto bicycles: Italian icons.
Via Veneto's story starts in the heart of Italy, in the hills of the Pesaro hinterland, where Velomarche is based. Velomarche is a manufacturing company that has owed its success since the 1980's to the manufacture of high-quality bicycles with an exclusive design. 
In 2007, its manufacturing experience and desire to create something new gave rise to the Via Veneto line, an expression of the elegance and style of the "Dolce Vita" of the 1960's.
Handcrafted in Italy and strictly controlled in every part, Via Veneto is the definition of a great Italian classic.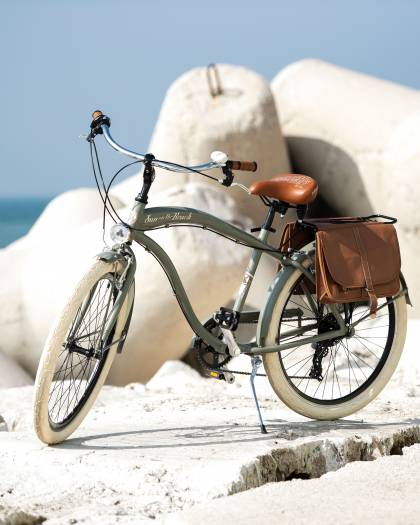 Modern retro bikes
Vibrant colours and harmonious shapes, the memory of a bike that is simultaneously vintage and of-the-moment expresses well-being and the Italian lifestyle that has always identified us in the world.
Via Veneto is simplicity and light-heartedness, vitality and elegance, nostalgia and future, freedom and passion for life. 
Via Veneto is going where you want, in style.
If you need information, would like to become an official Via Veneto dealer or simply want to tell us about your cycling adventures, contact us by completing the form.
Thank you, your message has been sent
Sorry, but an error has occurred. Try to reload the page and fill in the form, if the problem persist write to us at info@bicicletteviaveneto.com.